The nature that surrounds the inn
Between mountains, in the center of a valley, to 1,012 m. of altitude and on the banks of a waterfall stream, you will be completely integrated with the nature, very distant of the tensions of the urban centers.
The enchantment of the Park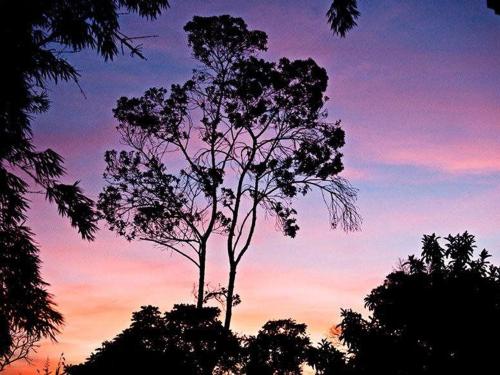 A walk through our park gives the guest the enchanted harmony between the inn and the surrounding nature: forests, mountains, streams, waterfalls and flowers. Depending on the season, you can pick oranges, tangerines or jaboticabas or picked vegetables in the organic garden. The guest can also pay a visit to the orchid garden or simply let themselves stay in a lounger or hammock, simply listening to sages, well-known you, canaries, saíras and other birds, enjoying the sheep, squirrels, or watching the parade of the peacocks and the damselfly that circulate freely in the garden.
Private Forest Reserve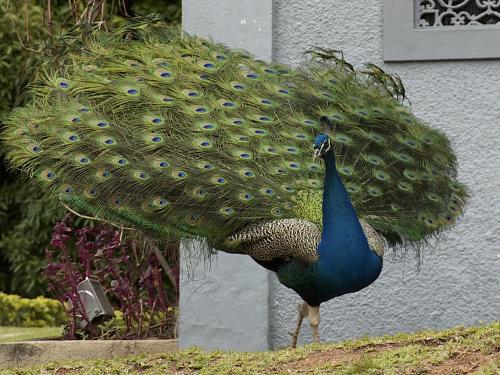 About 75% of the farm remains preserved as an untouched area of ​​wildlife. Inside it, there are two sources of drinking water that supply the whole inn. There are also in the woods, hiking trails (guests walk freely, following the signs) with different levels of difficulty.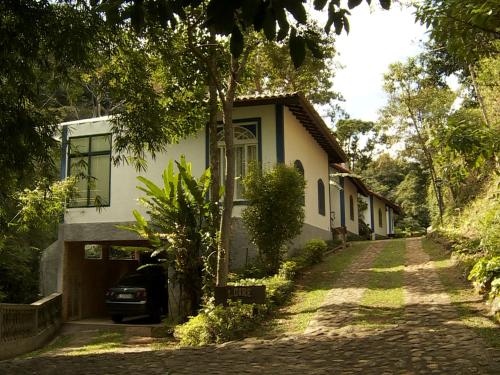 In the tracks of medium difficulty, within our native part of the Atlantic Forest, the displacement is done between centenary trees, where one treads on dry leaves that form a true vegetal carpet.
Mountaineering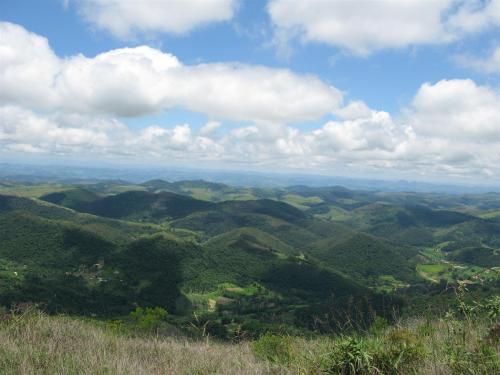 Those who are more physically fit can practice mountaineering by climbing, in the company of a Guide or Driver, by a trail to Pico do Maricato (equivalent to climbing to Morro da Urca, which has 220m). In this case, appropriate clothing is recommended . From the top, on days of clear sky, besides a privileged view of the farm, we can see the border regions of Araras, Videiras, Secretary and Paty do Alferes.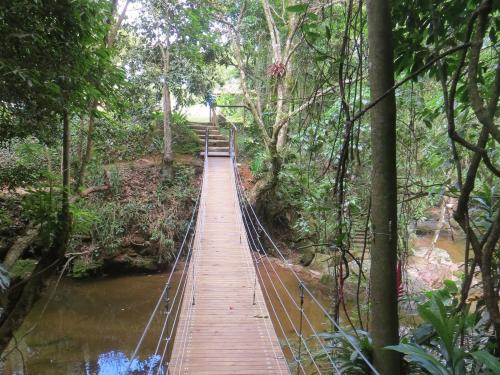 Drivers and Guides
For those who wish, the inn will be able to offer, free of charge, a Guest Conductor, or, for payment and prior appointment, a Professional Guide, qualified to interpret nature, identifying animal and plant species.